Got most of the work done today!
It started out cold, but the sun finally came out. I was able to work in my garage, in the sun but out of the wind. That, plus a 1000 watt lamp pointed at me (which puts out plenty of RADIANT energy) made for a very cheerful time working.
I was able to run the wiring for the mini-timer into the car through the port down near the steering and radiator hoses into the car. After that, I zip-tied all the wiring harness out of the way.
I decided to insulate the parking heater hoses. I had some "radiant barrier" insulation and cut it into a long strip to wrap around the hoses. I removed the driver's side headlight to make that easier on myself and got them pretty well insulated.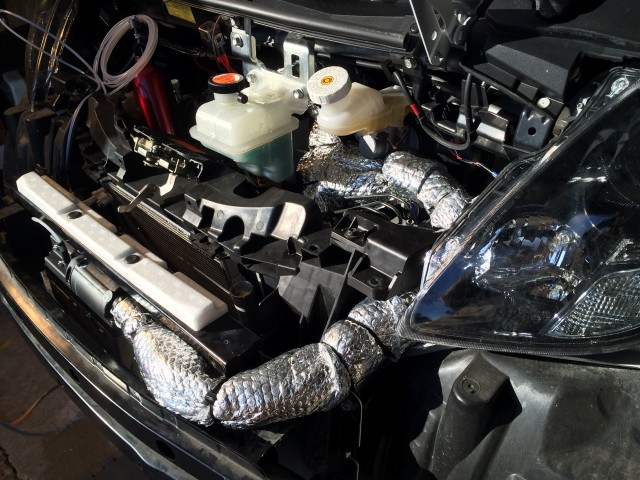 I thought I should try to get a few photos before I put everything back together, so I made sure to take a few. Here's a view from low down looking at the heater and exhaust.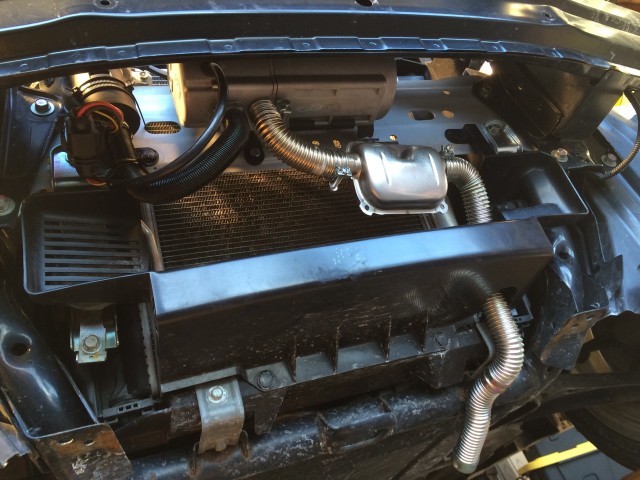 Yea! The bumper cover fit back on! I was a little concerned about the tolerance between the hoses and the cover just to the right of the heater. It all fit!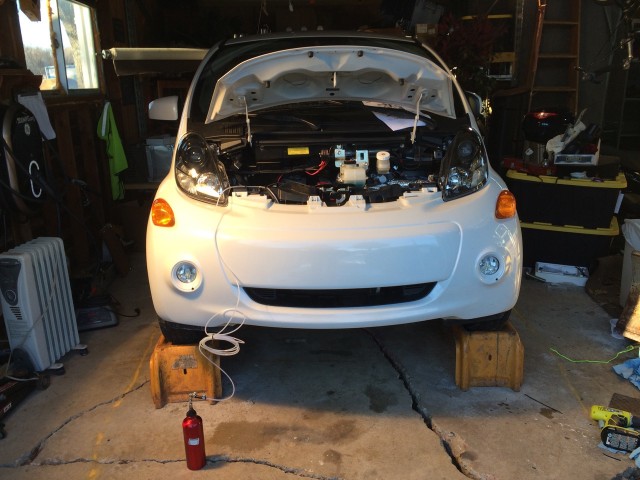 Here's a view under the hood after the nose was back on and everything was put back together.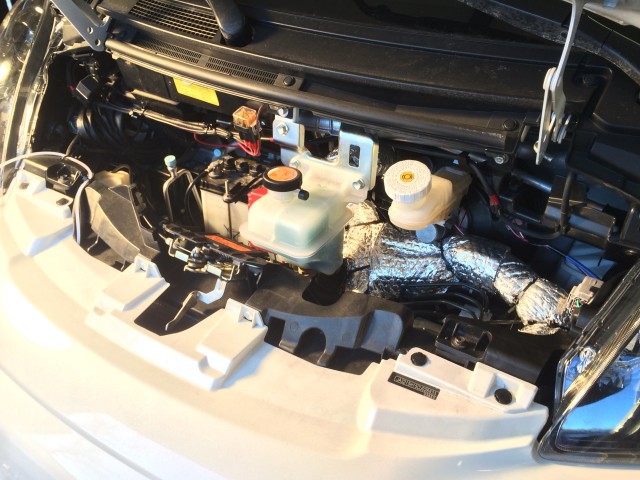 I have lots more photos, thoughts, etc. And I have a bunch of video to edit together. I also shot a few thermal videos. I will put together a bunch of that information later as a blog with some work put into it.
For now, I'm just glad to have the heater in the car so I can get back to using the car again! I still need a "real" fuel tank. I mail-ordered one, but it won't be here for a few days. It will probably arrive just after I leave to go out of town for a week....