Well, I've officially started my project.
I decided to take the whole front bumper cover off. I already had to do that when I did the LED headlight upgrade, so at least I know the steps to do it.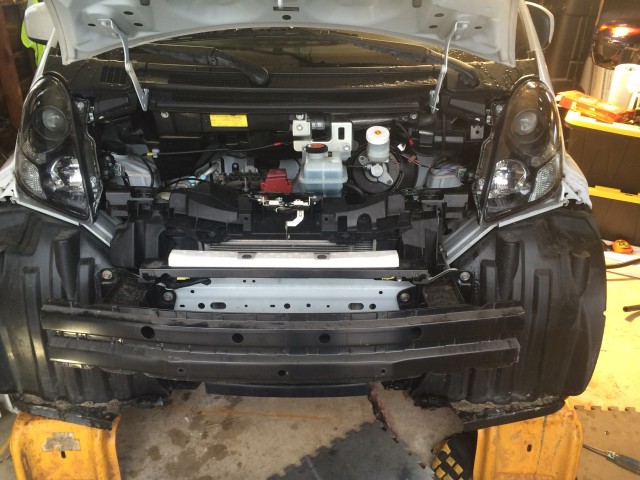 With the bumper cover out of the way, it's much easier to see what space we have to work with. Lots of room in there.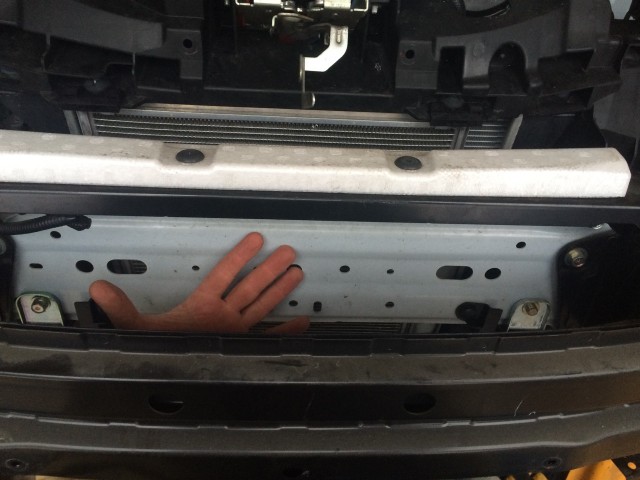 I shoved the heater up in place to to see how it would look. The space is perfect for it.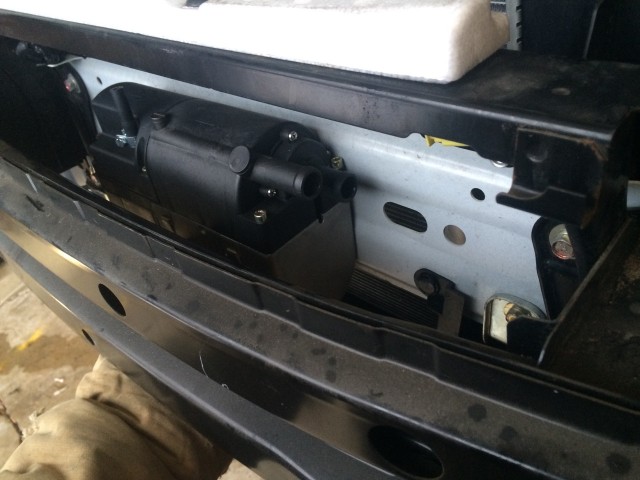 Oddly, although there are all sorts of holes in that white metal plate, I couldn't find anywhere that would line up with any two of the holes in the mounting bracket for the heater. That plate is also almost exactly the same height as the bracket, so there's not much up/down play available. Looked like the best thing to do is is just line up one of the top bracket holes with a hole already in the plate. I did that and temporarily ran a 1/4-20 bolt through it and put a nut on the back. I then set the heater back on the bracket. When I did so, I noticed that the fuel line comes pretty close to the metal rail above the heater. I might want to put a right angle connection on the fuel line there.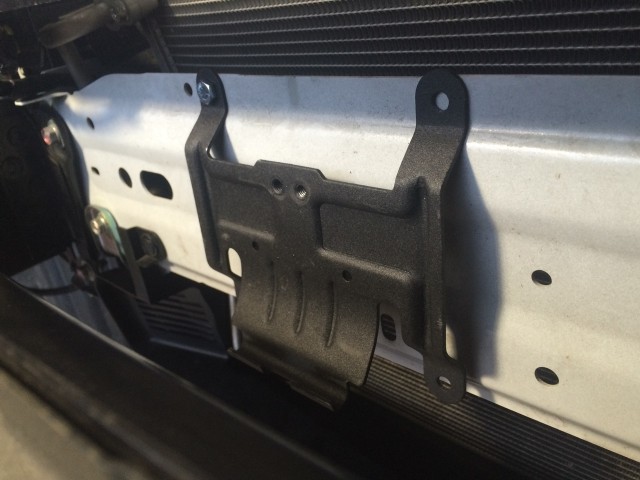 The other super-obvious thing was that there's NO WAY to put through the bolt that connects the heater to permanently hold it in place on the bracket. That means that self-tapping sheet metal screws are out. I'll have to pre-drill holes for bolts, mount the heater to the bracket, then put the bracket and heater in place together and THEN get those little bolts in there to mount the whole thing.
Oh well, at least with the bumper cover off, I can see what I'm doing!